My son and I are road tripping around northern Arizona (lovely wife has to work, sigh) Visiting the family and staying at my moms house. Our mornings have been taken up with different construction jobs and nights with visiting friends, relatives or shopping. Yesterday I put a roof on a garage and my son dug holes for my mom.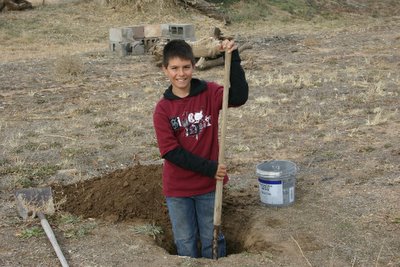 Last night we went out Christmas shopping. Thursday we're heading down to Phoenix to see my dad and uncle Larry and pick up my tool box (if it fits in the truck).
Today I went out to lunch with fellow blogger
Some Soldiers Mom
and her husband at the Iron Springs Café and they showed me their house afterwards. I've lived in Prescott most of my adult life and the view from their balcony is the best one I've see of Thumb Butte anywhere (big mountain that sticks up like a thumb, here's the picture).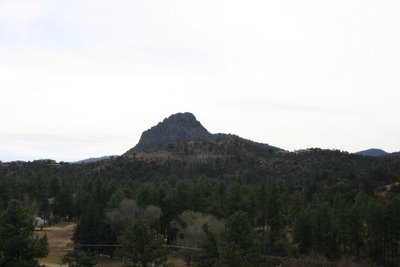 Fellow milbloggers, if you haven't met these two, you're missing out. Good people, some of the nicest folk I've met in a while. Another plus to being a milblogger, you get to meet a lot of great people. Now when's our next West Coast milblog meet up?
Well I'm at my sister's house and she just got done feeding my new nephew so it's time to hang out with them. Merry Christmas all!